Raw London and Northumberland Domestic Abuse Services (NDAS) won 13 awards in 2017 for their domestic abuse awareness campaign, Control. The campaign aimed to change the way people see and understand emotional abuse and has been internationally recognised for communication effectiveness and impact.
The campaign came about through Raw London's annual small charity initiative, which helps small charities reach new audiences and raise essential funds with £15,000 worth of content strategy and production. In 2016-2017, Northumberland Domestic Abuse Services were chosen as the winner and the emotional abuse awareness campaign, Control, was launched on Valentine's Day 2017.
So far, the results are:
More about the awards
EVCOM Screen Awards 2017
GOLD | Charity and Not for Profit | 23 June 2017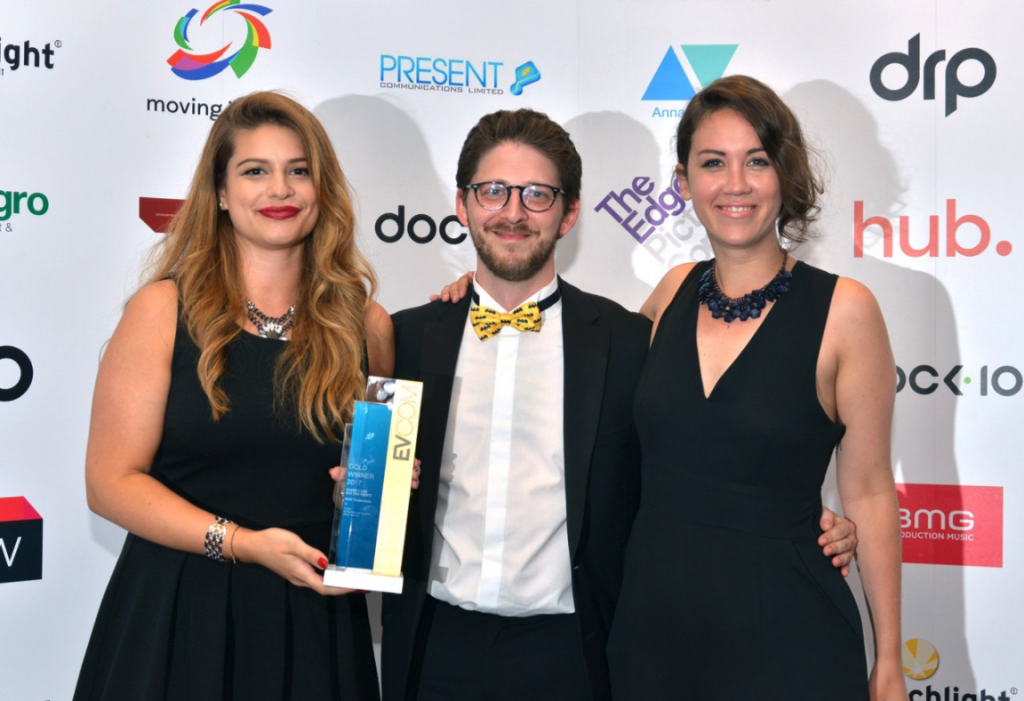 The EVCOM Screen Awards at BAFTA 195 Piccadilly are the premium awards in corporate film and visual communication. The EVCOM Screen Awards 2017 are now open for entry until 6pm on 2nd May and the winners' ceremony will take place on 23rd June, reflecting the pinnacle of the art of corporate film-making.
The Charity and Not for Profit category recognises screen content that is produced for the third sector; charities and not-for-profit organisations. This category has amazing stories to tell and entries should aim to show how their project delivered exceptional results with creativity and innovation. Judges may take into account the budget restrictions that voluntary organisations typically work under.
BFI News: One of the highlights for me was the winner of the charity and not for profit category, a pro bono production for Northumberland Domestic Abuse Services by RAW Productions, who took overall top prize last year. They again bring an impressively creative yet apt approach to awareness-raising, and their film Control is a piece of 'pure cinema'.
EVCOM Clarion Awards 2017
GOLD | Charity and Not for Profit | 4 July 2017
The EVCOM Clarion Awards are the leading event and film communication awards that recognise performance in CSR and sustainability, including environment, diversity, equality, community, charity initiatives, education, ethical, health and welfare.
SUMMIT Creative Awards 2017
GOLD | Not for profit Video | 20 June 2017
Out of more than 5,000 submissions from 24 countries, you have been named Gold winner in the 2017 Summit Creative Awards (SCA) competition. The SCA recognizes and celebrates the creative achievements of small and medium sized advertising agencies worldwide, with agencies from 24 countries participating this year.
votd.tv
WINNER | Video of the Day
VOTD (pronounced VOTED) was conceived as a new way to recognise the talent in moving image content creation, through the launch of the "VIDEO OF THE DAY" award, as voted for by our panel of judges and the wider community.
NE Youth Projects with Pride 2017
WINNER | Partnership of the Year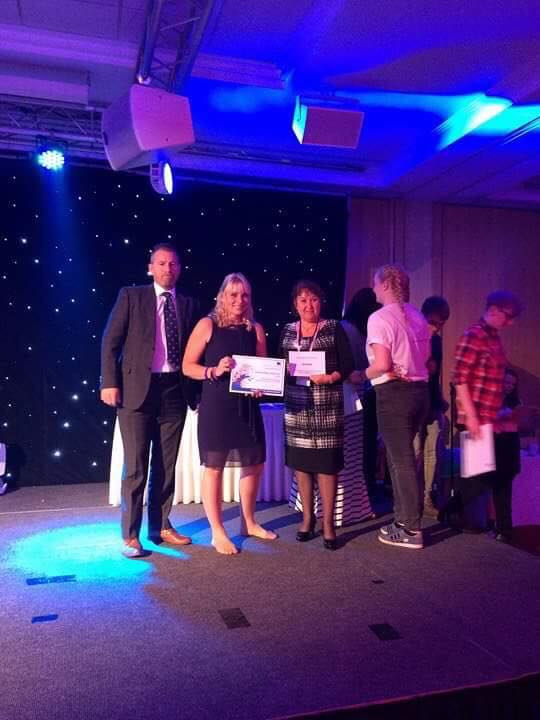 NE Youth is the North East's leading youth development charity supporting young people and youth organisations. Based in the west end of Newcastle upon Tyne, we provide services for youth organisations in Northumberland, North Tyneside, and Newcastle.
Content Marketing Awards 2017 (CMAs)
GOLD | Best Topic-Specific Video as part of a Content Marketing Program | Cleveland, USA, 7 September 2017
This is the largest and longest-running international content marketing awards program in the world and this year's panel of all-star judges reviewed more than 1,100 entries to choose the "best of the best" in content marketing excellence, recognizing all aspects of content marketing, from strategy to distribution, and from editorial to design.
The Lovie Awards 2017
Silver Winner and People's Choice Winner | Short Form (Branded) |  London, 11 October 2017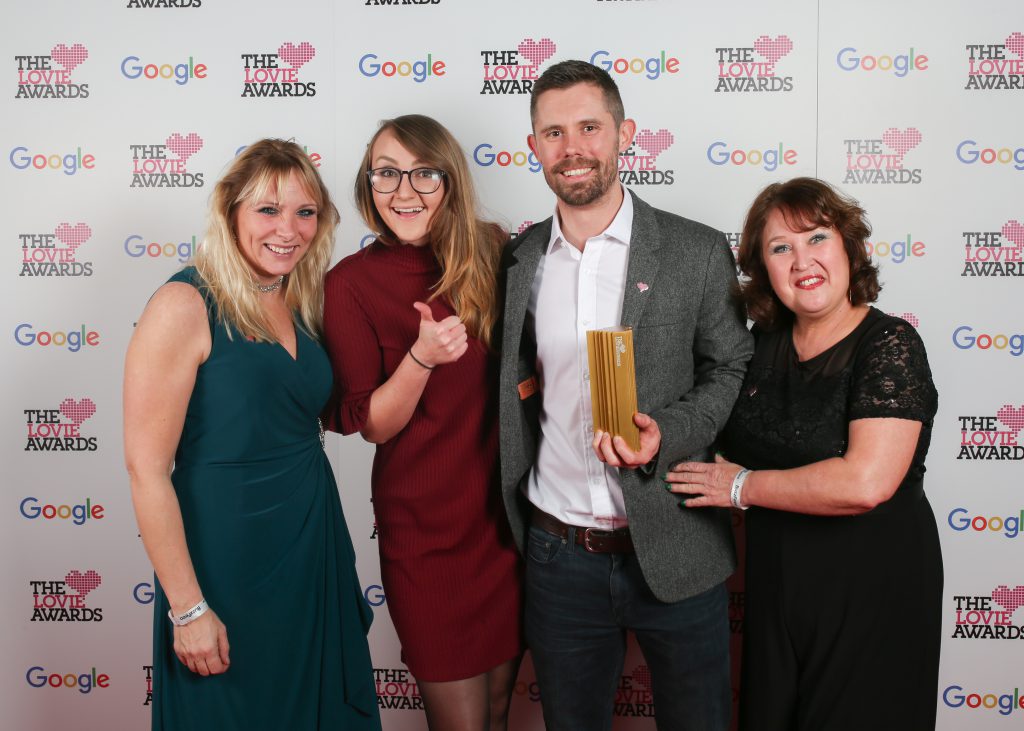 This was The Lovie Awards most competitive season yet, with nearly 1,500 entries from 33 countries. As a Finalist, this piece of work has been selected as among the best in its category and is in the top 20% of all work entere. It now competes for Europe's two most coveted awards: the Gold, Silver and Bronze Lovie Award chosen by the Academy in each category, and the People's Lovie Award as voted on by the online public. These Awards are a mark of distinction for European Internet excellence.
Cannes Corporate Media & TV Awards 2017
Silver Dolphin | Fundraising, CSR and not-for-profit | Cannes, France, 27 September 2017
The Cannes Corporate Media & TV Awards are annually honoring the world's finest corporate films, online media and TV productions, in one of the most important film centers: Cannes, France. It is the only festival for corporate films taking place in Cannes, the city famously known for feature films and advertising productions.
The international competition is open to film producers, clients, agencies, TV stations, as well as students.
The Cannes Corporate Media & TV Awards are based in Vienna, Austria and were founded in 2010 by Filmservice International. Since then the festival has constantly grown, becoming one of the top festivals for corporate films worldwide. The success of the festival is due to increased number of entries, prestigious participants, innovative and qualitative works, prominent jury members (e.g. Oscar and Emmy winners) and participating countries from all 5 continents.
The coveted Dolphin Trophies (Gold, Silver, Black, Blue and the White Dolphin – the Grand Prix) are awarded at Palm Beach Cannes every year in October.
Charity Times Awards 2017
WINNER | Corporate Social Responsibility of the Year |  London, 4 October 2017
The category, Corporate Social Responsibility Project of the Year, recognises the active involvement of a commercial company directly with a socially responsible project which has had a clear connection and benefit on a charity or the charitable sector in 2016-2017.
The Drum Content Awards 2017
NOMINATED | Best Charity/Not-for-profit Content Marketing Strategy/Campaign
HIGHLY COMMENDED| Best Creative Content Idea Using Video
The Drum Content Awards honour the best in modern marketing. Content marketing & branded entertainment focuses on creating and distributing valuable, relevant, and consistent content to attract and retain a clearly-defined audience — and, ultimately, to drive profitable customer action. Entries are now closed for 2017.
The Drum recognises that more and more brands are looking for creative content in order to engage with their consumers and those who are producing this content should be recognised and rewarded.
These awards will recognise agencies, brands, publishers and platforms who are showing excellence and innovation.
EVCOM Industry Awards 2017
CLARION FILM OF THE YEAR | Gold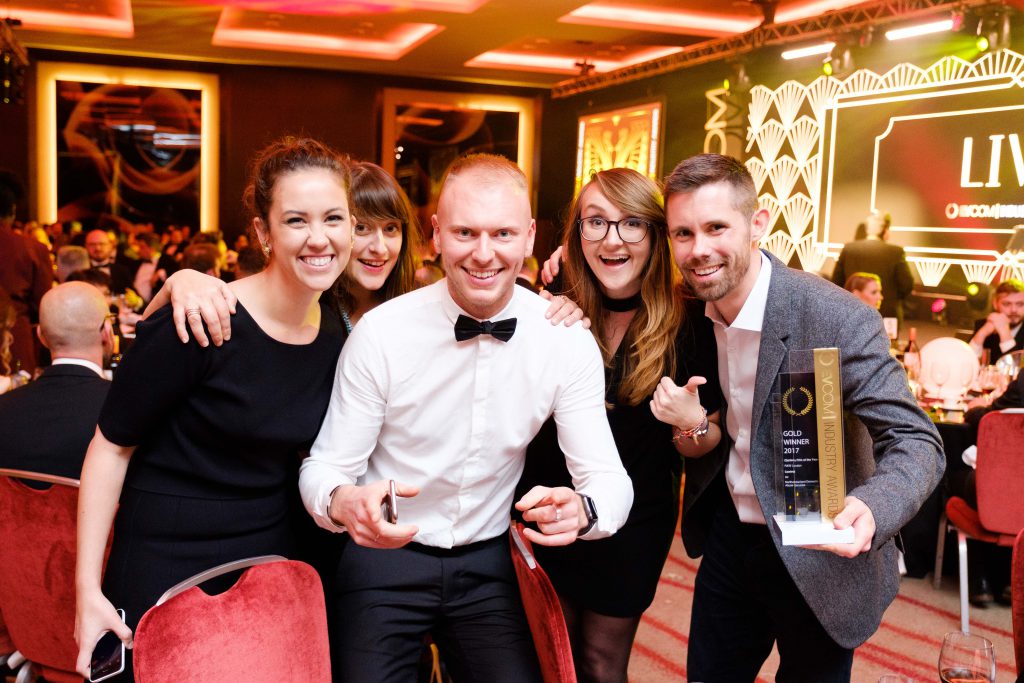 The EVCOM Industry Awards recognise the best of the best from the EVCOM Clarion Awards 2017, making the EVCOM Industry Awards a true "Champion's League" event!