The Creative Shootout is an annual 'live' creativity show, competition and award. Think Bake Off meets Dragon's Den meets the creative industry. But done in a day, for charity.
The day went like this – at midday, 9 of the best creative agencies in the UK received a real and pressing brief from Charity of the Year, FareShare. With just 4 hours to brainstorm and prepare, each agency team presented their creative to a live audience and celebrated Judging Panel at BAFTA, 195 Piccadilly.
To add to the nerves, this year's live event had an added twist as audience members were asked to vote – 'Loved it, Liked it, It was ok, No thanks' – with the results appearing live and in real-time on stage.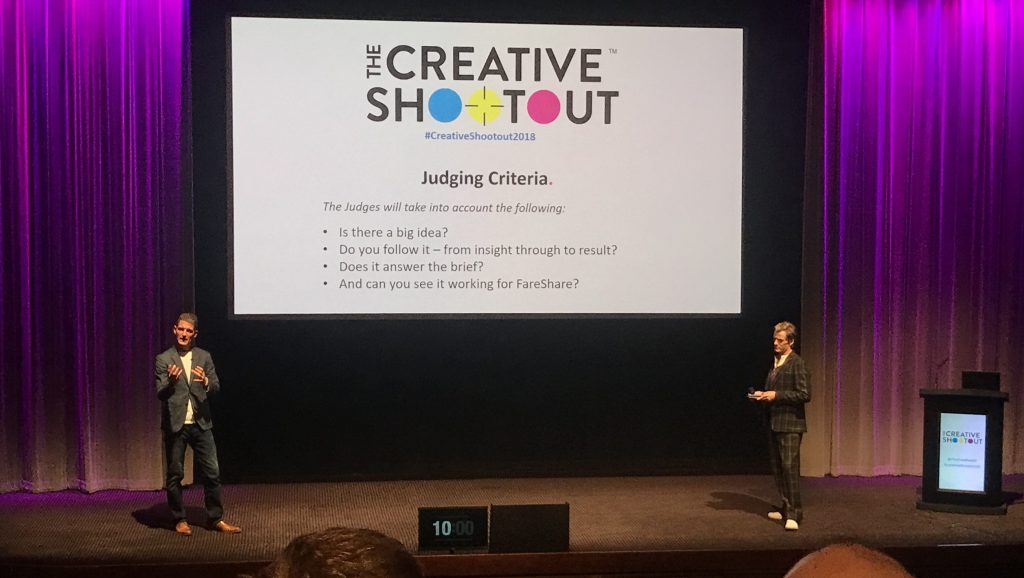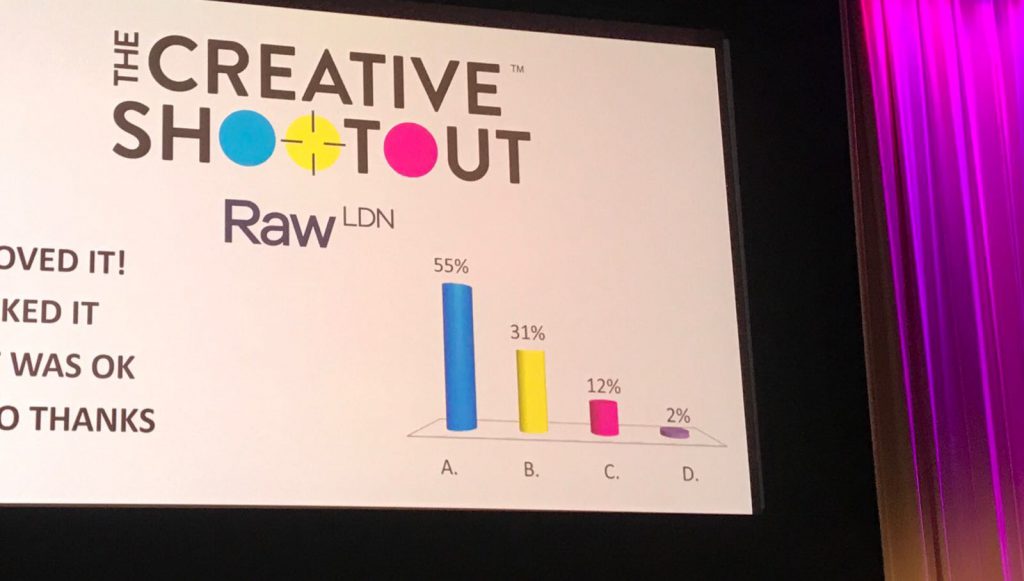 After a 2 hour showcase of brilliant creative ideas, and an excruciating hour-long wait while the judges deliberated, Raw London was announced as the winner by Creative Shootout Founder, Johnny Pitt. The judging panel, which included Rosie Nixon, Editor-in-Chief at HELLO! magazine, David Gallagher from Omnicom and Alyson Walsh, Commercial Director at FareShare, said our 'Any Shape, Any Size' campaign showed we had really understood the brief and the charity, with 86% of the audience saying they either Loved or Liked the idea. Live experience agency Ignis came second, with former 2-year Creative Shootout champion Mischief PR in third place.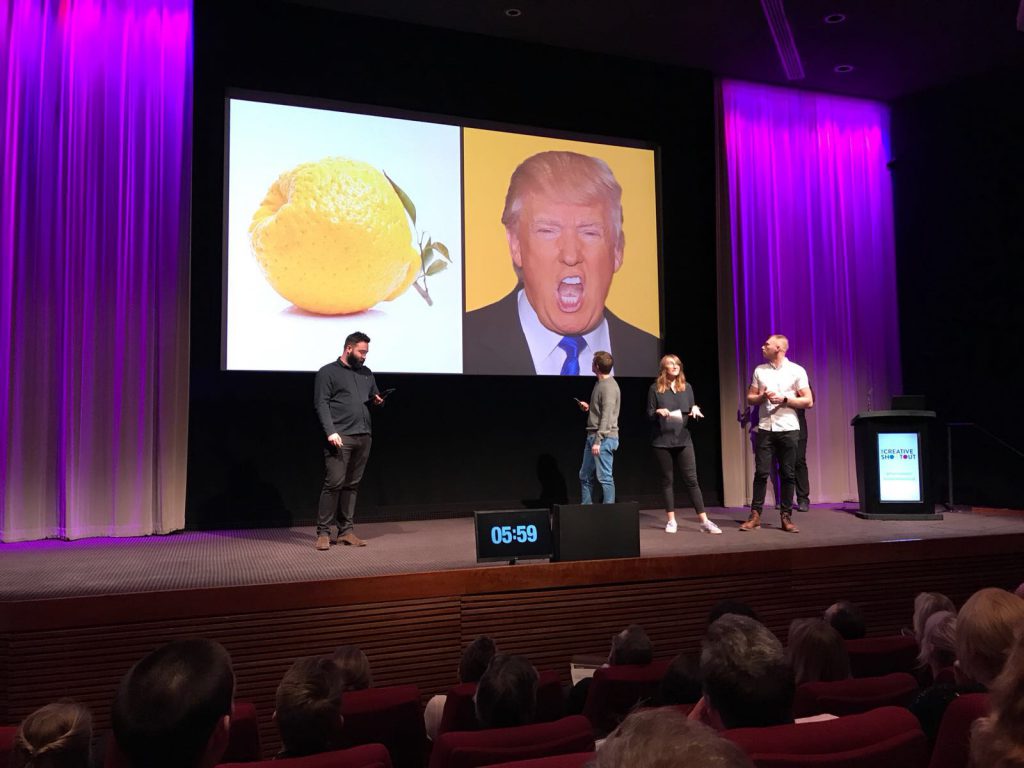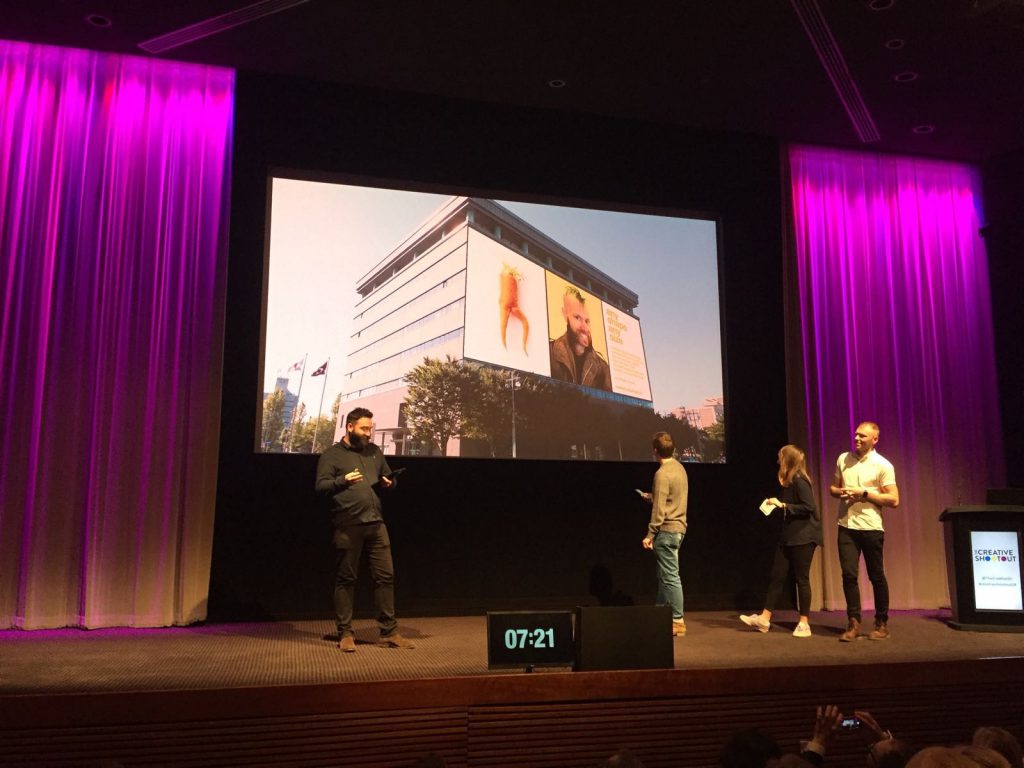 We are so happy to have walked away with the trophy and, more importantly, the opportunity to make the campaign happen with £30,000 in agency fees from FareShare and a £250,000 media prize fund from 1XL.
Thank you to Creative Shootout and Kru Live for the opportunity and for planning a seamless and brilliant day. A huge well done and congratulations to all of the finalists and finally a special congratulations to our Raw London team members; Ed Hardy (Creative Lead), Charlotte Harris (Marketing Director), Tom Fuller (Senior Motion Designer) and Lee Jones (Senior Camera and Editor).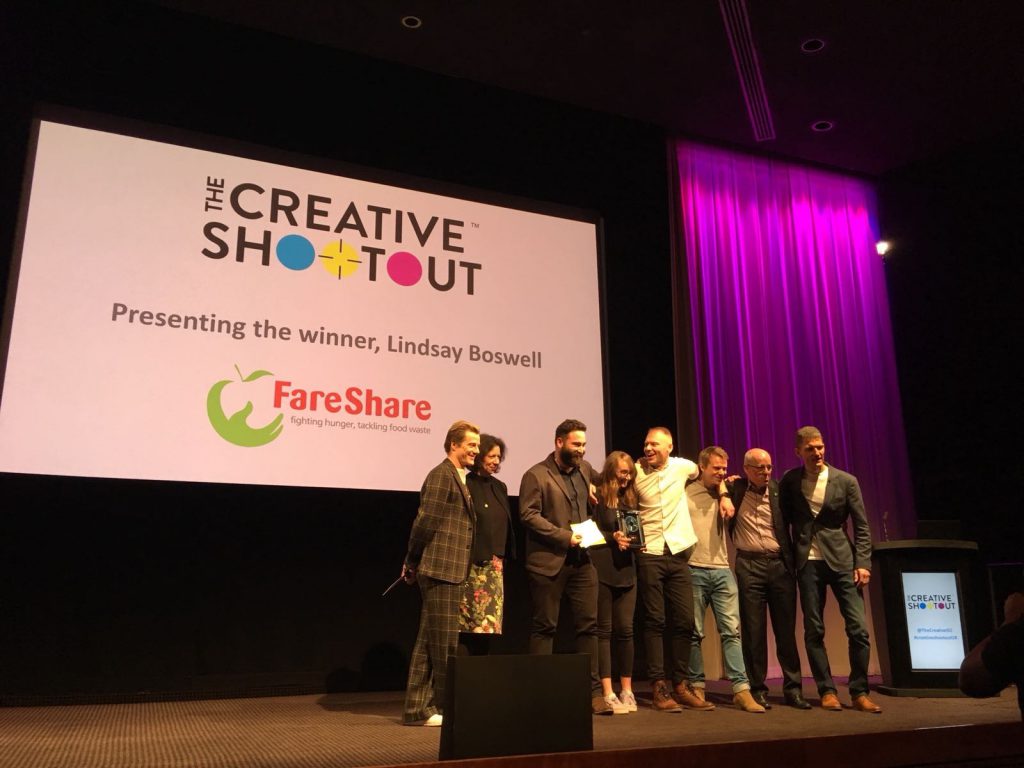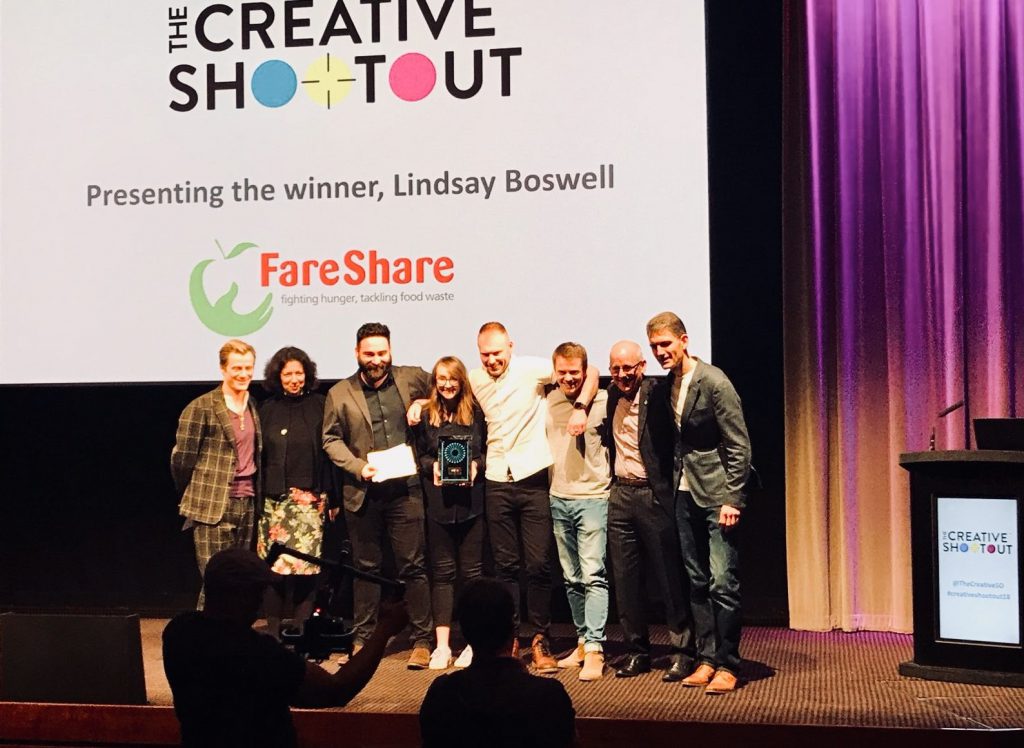 Creative Shootout 2018 – Press Clippings
"Raw London hailed from the branded content space and won with a cleverly packaged and highly shareable idea for FareShare which truly answered the brief – to recruit volunteers of all shapes and sizes." Sharing a fair view on the Creative Shootout 2018
"There could unfortunately, only be one winner. Raw London's pitch was, as is so often the case for award-winning campaigns, simple in its positioning and easy to follow. Based on people who look like unusual foods ('wonky' fruit and veg), the campaign was 'any Shape – any size', talking about both food waste and people that could volunteer."  Diets, fruit faces and getting hangry at the Creative Shootout 2018
"The winning entry was Raw London – branded content agency, interestingly, rather than a PR shop." PR Week
"Raw London stood out for the creative curveball it threw with "Any shape – any size".  It tapped into the hard truth that hunger doesn't discriminate and those affected come in "Any shape, any size". It was the only creative that brought together (with high impact) explicitly what the charity does; it feeds hungry people with "in date" but not good enough food." Cirkle Blog, Creative Shootout 2018
"Raw London saw off stiff competition from eight other finalist agency teams … with a campaign that gripped both Judges and the live audience." Raw London wins Creative Shootout 2018
"Raw London who charmed us with their delightful talking fruit stop animation entry film.  Their campaign [then] stood out because it looked at the potential of the yet untapped volunteer." Raw London win their FareShare at The Creative Shootout 2018