Raw London has been nominated for Best Video Campaign at The Drum Social Purpose Awards 2019. Rebuilding Lives, produced for British Red Cross earlier this year, is nominated alongside 7 high profile cross-sector campaigns such as ITV's Eat Them To Defeat Them, Dove's Project #ShowUs and Vodafone Foundation's #SleepLikeAHero. You can see the full list of nominees here.
Rebuilding Lives highlights the feeling refugees have when arriving in the UK with broken lives – away from their homes, belongings and even their families. The film visually represents these missing pieces, and follows one refugee on her journey to rebuild her life, with support from the British Red Cross. It's designed to appeal to like-minded supporters who want to help create a positive environment for refugees and people seeking asylum in the UK, and drive traffic to their new, dedicated refugee-themed Facebook page.
With a small budget, the campaign exceeded all targets across 15 specific KPIs and became British Red Cross' most shared content ever on Instagram and Twitter. It went on to achieve 28 pieces of national and regional coverage, engaging more than 40 MPs and earning almost twice the targeted number of new followers. Reports also show that the campaign helped British Red Cross own more than half the conversation on Twitter during Refugee Week.
Freya Carr, Senior Media Officer at British Red Cross, said; "From day one, we have been overwhelmed with the results. This was completely different to any content we've made before, and has exceeded all our expectations and KPIs. As the world witnesses the worst refugee crisis since records began – it is more important than ever to encourage a culture of compassion and welcome. This film is a great way for us to educate new and existing audiences about the reality of refugee experiences in the UK, helping to change public discourse on the topic and encourage people to be more welcoming to refugees in their community".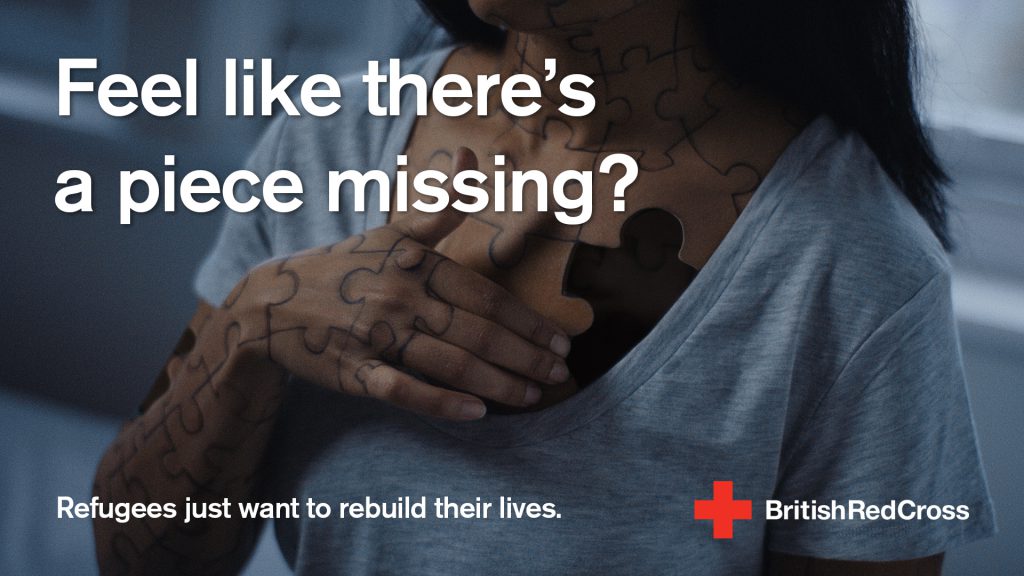 More about The Drum Social Purpose Awards 2019
The Drum is Europe's largest media and marketing website and the fastest growing in the US and APAC. Formerly known as 'Marketing Can Change the World Awards', this event was created to remind the industry that marketing really can change the world. The Social Purpose Awards celebrates all modern-day marketing which is driving forward socially responsible marketing, brand purpose and a truer representation of society today.
Judges include Anita Yuen, Strategic Partnerships Social Good at Facebook, Sarah McDonald, Global Director of Purposeful Marketing at Unilever and Kate Mosomworth at MC Saatchi. There are also a number of third sector judges, including CoppaFeel's Founder, Kristen Hallenga and WaterAid's Mass Engagement Director, Johnty Gray. Winners will be announced at an awards ceremony on Wednesday, 13 November 2019 at Cafe de Paris, London.