Raw London has been shortlisted for 4 awards in 4 categories at the EVCOM Film Awards 2020, it has been announced. The shortlist includes films for Save the Children, British Red Cross, Dignity in Dying and Health Education England. 
We're always pleased to be a part of these awards – but this year is a particularly interesting celebration. Judges have put an emphasis on projects that have overcome creative and logistical challenges brought about by COVID-19. That means projects that were produced during the national lockdown, or impacted by it in any way.
Check out our shortlisted films below or see the full shortlist on the EVCOM website.
A Call for Help for British Red Cross: Innovation 
During a state of national lockdown, we created this captivating emergency DRTV appeal to raise vital funds and awareness for British Red Cross. 
The narrative is based on real-life calls to the British Red Cross helpline, and uses key fundraising success drivers of need, hope and urgency to encourage audiences to donate.
To deliver this emergency appeal in probably the fastest turnaround in our agency history, we had to overcome every single filming and logistical challenge imaginable imposed by the early stages of lockdown.
We used a combination of archive and stock footage, user-generated and mobile phone content (within the strictest government guidelines) to build a rich, emotive and relatable story around one beneficiary's phone call. 
Unique GP Career Paths for Health Education England: Recruitment and Induction
We've partnered with Health Education England (HEE) for almost 3 years on their national #ChooseGP campaign to highlight the benefits of a career in general practice.
With a bank of engaging first-person interviews under our belt, we wanted a new content series that would make the campaign, as well as the career, stand out. But COVID-19 lockdown restrictions meant we had to get creative – especially if we were going to deliver in time for the next application round.
Using insight from prior research, we created a series of short animations to highlight the incredible diversity a GP career can offer. We worked with 3 inspiring GPs who were so positive and accommodating, even as they battled the extreme pressures on the NHS. Check them out below:
Siblings for Save the Children: Cinematography
This was the first time Save the Children's new brand strategy had been delivered in a DRTV context. This meant it had to be innovative in positioning children as empowered and strong – while balancing a very real, urgent and desperate fundraising need. 
The focus on the relationship between two siblings highlights the inherent strength and resilience in children supporting one another, even in the most drastic of situations. For the first time, you hear the story from the child's voice from their perspective – not a typical adult authority figure. 
The Inescapable Truth for Dignity in Dying: Brand Communication
Last year, we partnered with Dignity in Dying to campaign for a change in law to allow assisted dying as an option for terminally ill, mentally competent adults, to improve the quality of life and death for many dying people in the UK.
The Inescapable Truth is intended to be difficult to watch. But it aims to communicate why Dignity in Dying needs to exist, and start a discussion around their report that fundamentally shows bad deaths and suffering does happen, often unnecessarily.
The film received 250,000 Twitter impressions overnight and provoked a huge reaction from both sides of the debate. Most importantly, it achieved its ultimate goal to highlight Dignity in Dying's report and generate meaningful discussion between opposing organisations – a hugely significant and important step forward.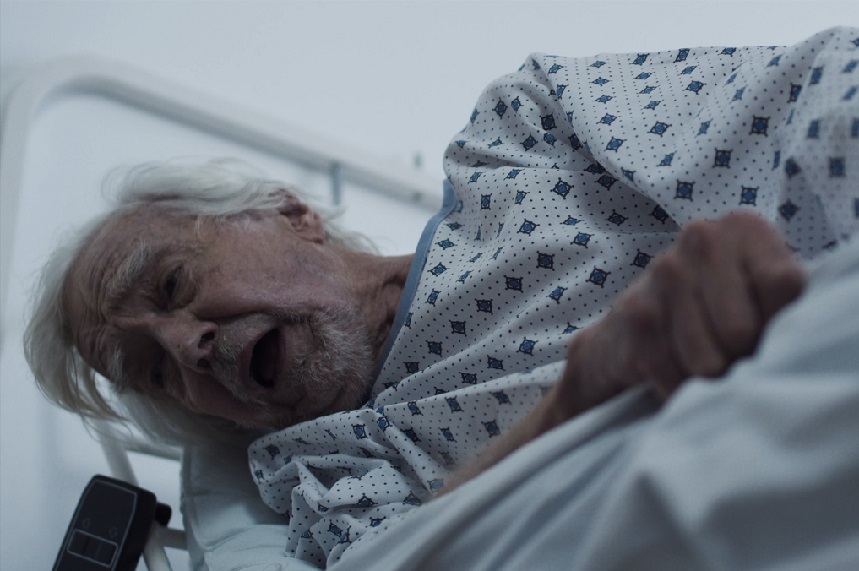 Congratulations to all of our clients at Save the Children, Health Education England, British Red Cross and Dignity in Dying, and a huge thank you to the judges. Results are due to be announced on Thursday 19 November 2020 – fingers crossed!