The Climate Group has partnered with Raw London to ensure this year's most critical climate assembly goes ahead, despite COVID-19 restrictions.
For the first time ever, all major Climate Week NYC events will be streamed online allowing more leaders, businesses, and academics across the world to join vital and timely discussions around climate change.
#ClimateWeekNYC is the biggest climate summit taking place this year and is run in association with the United Nations and the City of New York. All events, as well as highlights from over 350 events taking place across New York City and around the world, will be available to view from The Climate Group's Facebook Watch page starting Monday 21 September 2020.
A unique virtual production hub
Working closely with the Climate Group during the past 3 months, we've developed and deployed a virtual production hub that allows us to host and record interviews, debates and keynotes for hundreds of contributors based in over 50 countries across the globe. From The Governor of California to The First Minister of Scotland to the tech innovators in India's solar sector to a Native American Tribal leader – all will be able to interact, debate and learn from each other.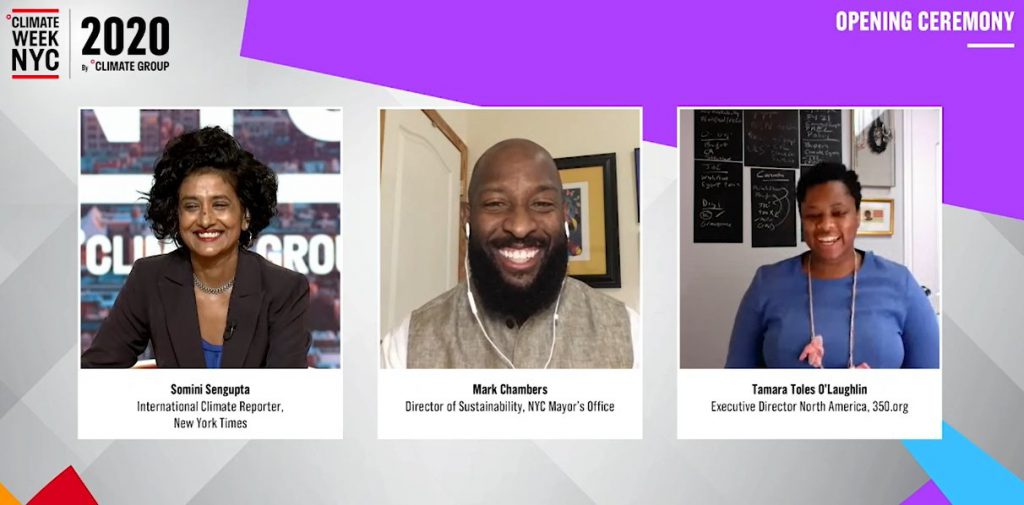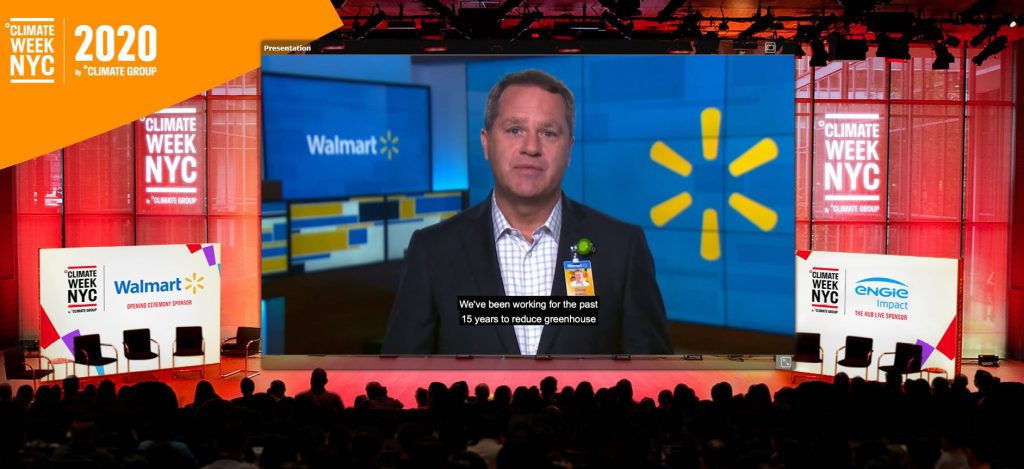 From virtual ocean odysseys and climate ballets to sustainable investment workshops and TED talks, Climate Week NYC is full of possibilities. However this year has posed unique challenges for the event, with the coronavirus pandemic preventing global travel and in-person gatherings. Our virtual solution allows important conversations to continue, made even more critical given that COP26, the annual UN hosted national climate summit, is postponed until 2021. It ensures that the growing momentum seen over the last few years from campaigners can continue, with forward looking climate leaders able to demonstrate that 2020, a year of huge government intervention, can still deliver huge climate action.
Enhanced digital experience
Facebook is also supporting Climate Week NYC to enhance the digital experience for both event organizers and the global community. Through Facebook and Instagram, audiences will be able to take action right from their couches. Adam Lake, Head of Climate Week NYC, said: "We're really excited that Climate Week NYC is going to be able to bring together so many important events and conversations, both in New York City and around the world. Together, Climate Week NYC 2020 will be the most engaging, inclusive and truly global Climate Week we've ever seen."
This is our fourth year as Climate Week NYC's only official creative partner and, as a certified B Corporation, we're pleased to continue to support the event. 
Interested in running your own virtual event? Talk to us at hello@raw.london. Or, for insights around CSR and sustainability comms, check out our Climate Change and the Challenge of Communication series.