Raw London won the coveted Gold Dolphin at Cannes Corporate Media & TV Awards 2018 last week. The project, #EscapeRobot, was produced earlier this year for War Child UK and won in the Fundraising, Non-profit & CSR category.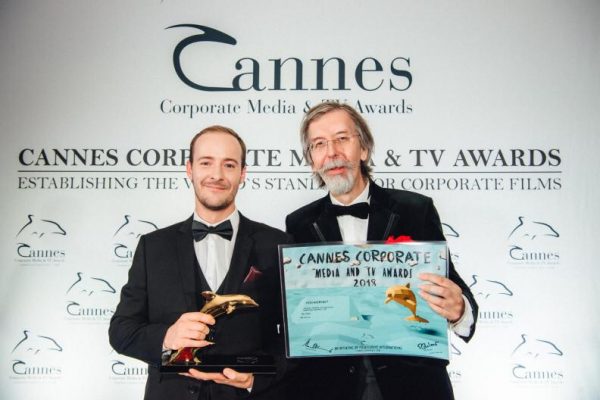 This is the third year we have been recognised; bringing home Silver in 2017 for the pro-bono project, Control, and in 2016 for What is VJ Day?, produced for The Royal British Legion.
This year's winning campaign highlights the strain that conflict can have on the mental health of children who have been affected by war, long after they have left the actual war zone. It is part of War Child's wider work prioritising the provision of mental health and psychosocial services for children affected by conflict, and their communities.
Thomas Paul Martin, Creative Producer on the project, said "I'm so proud of our little robot. To not only win a Dolphin – but a GOLD Dolphin – at such a prestigious festival is a massive step forward for us, War Child and all of robot-kind. As a director, I was pleased just to get in a room with such amazing talent, but to take home a trophy was a moment I'll never forget." 
The film was also recently recognised at the Content Marketing Awards 2018 earlier this year. It's also shortlisted for The Lovie Awards, The Drum Content Awards and EVCOM Industry Awards, which are due to be announced later this year.
You can see the full list of Cannes winners on their website or read more about War Child's #EscapeRobot here.