Hypnotica is about colour, creativity and fearless self-expression, echoing Illamasqua's unique brand values. So we leaped at the opportunity to produce a video that would embody just that. We went wild – covered our set (and ourselves) in colour, and threw powder at our model in true festival spirit. And we love the result! Watch it now:
The film opens in a white studio space with a makeup-free model looking directly at the camera. Suddenly, in slow motion, a burst of colour explodes in from the side of the frame. We cut to beauty shots of the colour fragments flying through the air and then see it begin to hit the model on the side of her face which is propelled to the side with the force of the impact.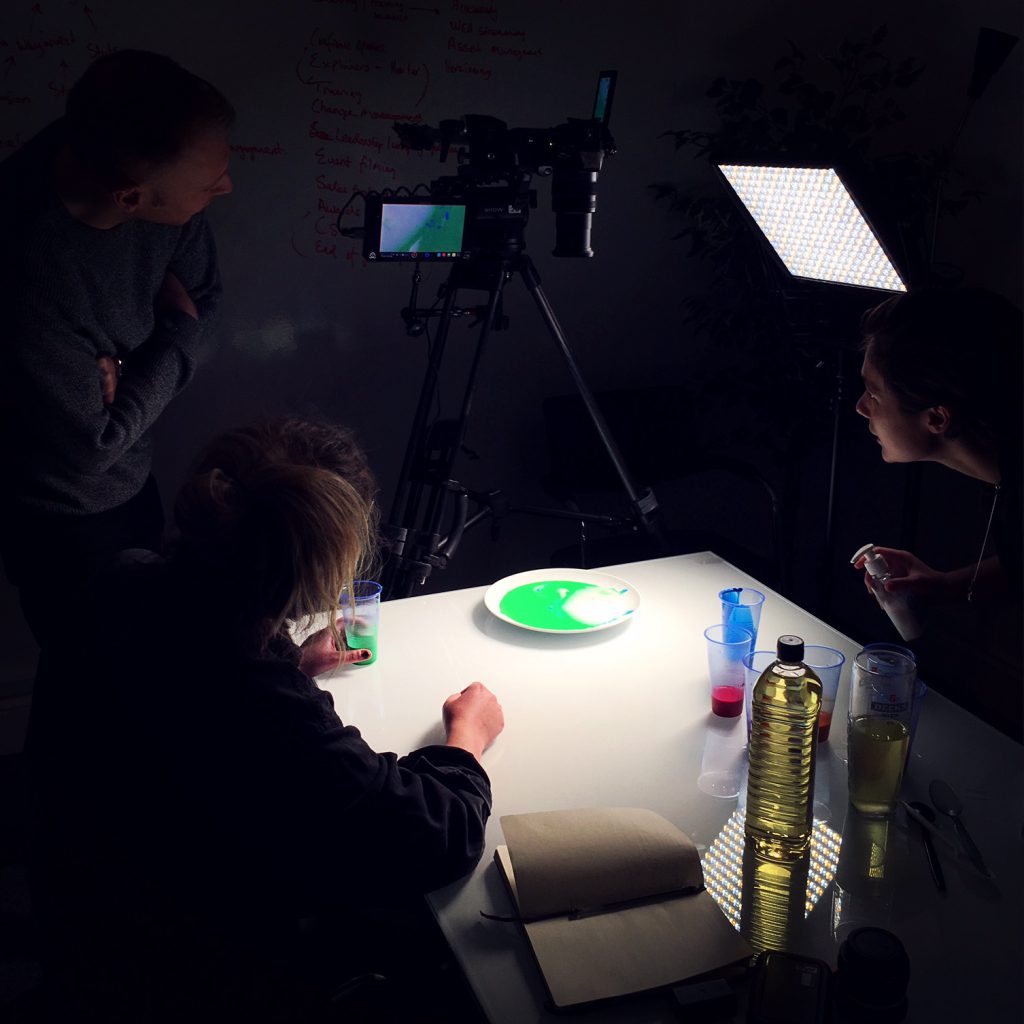 We then transition into super close-up shots of colours merging. With a relatively small budget, we used a macro lens setup of paints and oils blowing and merging to create a colourful, trippy and psychedelic vibe, reflecting the festival inspired nature of the collection. We cut back to the paint powder explosion onto the model's face as she begins to recoil and turn back towards the camera after the blow. We close in on her face and, as the powder falls away, we see her face is fully made up in the fearless and flawless look of the Hypnotica Collection.
We then pull back to a head and shoulders shot of the model, radiating the Hypnotica look and feel, with an aspirational yet achievable makeup look. She stares defiantly, with a warrior-like air, looking fiercely at camera with a confident, self-assured expression.
Editing was key. The film needed be fast, eye-catching and engaging, and needed to build from the bare-faced model, to reveal the face of Hypnotica, with lively bursts of colour in between. With short, sharp cuts, the edit is energetic and fast, zooming in and out as the colours build on the model's face. The music is one of our favourite elements of the film, and plays a vital role in adding depth, pace and energy to the editing.