On Armistice Day each year, The Royal British Legion hosts a performance of music and readings in Trafalgar Square in the lead up to the Two Minute Silence at 11am.
For the past 7 years, we have been proud to run the filming and production of Silence in the Square, in order to broadcast the event live to an online audience across the country.
On Friday, hundreds gathered in Trafalgar Square to pay their respects, and a staggering 8,500 viewers across 25 countries tuned in to watch the event live on our online stream.
The event, hosted by Ben Shepherd, featured performances by Russell Watson, Laura Wright and Vox Fortura and more. Our award-winning film, The Somme, which was recently awarded Gold in the Brand Communication category at EVCOM Screen Awards 2016, was also screened during the event.
You can rewatch the live stream below, and learn more about Silence in the Square on The Royal British Legion's website.
Behind the Scenes at Silence in the Square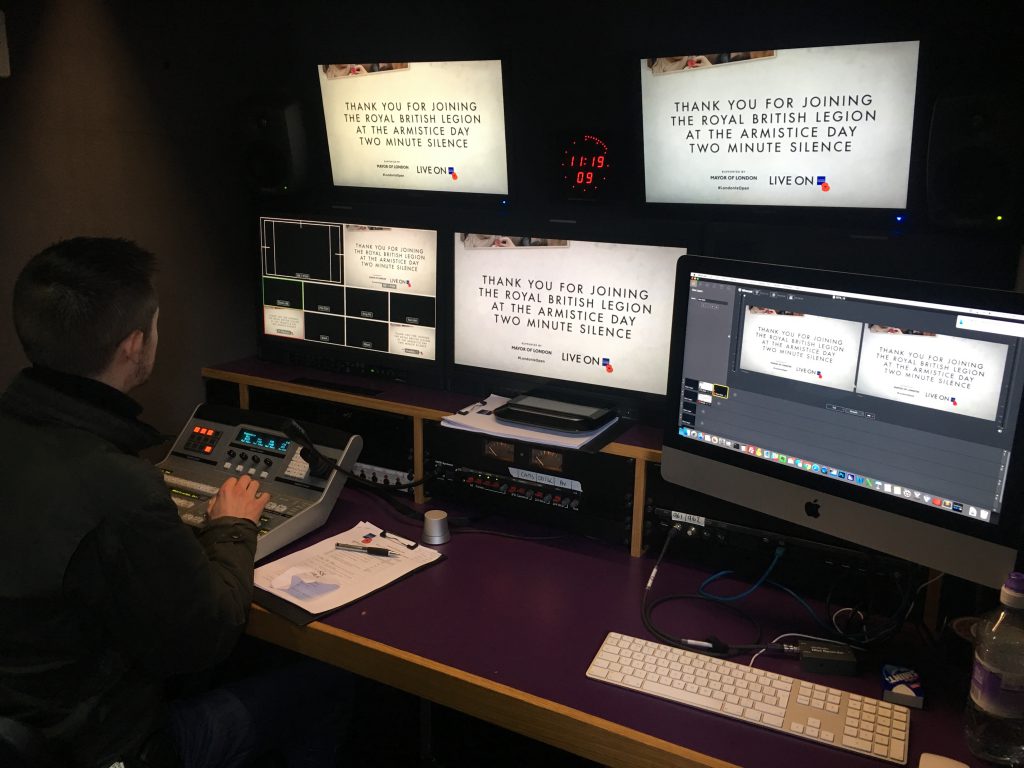 Ryan in the control room, editing the online stream live as it happens.
The cameras are set and the crew is ready for go live.