Ross MacLeod, Senior Marketing Manager at RNLI, joined the line-up at Raw London's Your Best Content Campaign event last Thursday to share fascinating insight behind the hugely successful #FloatToLive campaign.
As part of the RNLI's Respect the Water campaign, #FloatToLive aims to educate and save the lives of people who fall into cold water unexpectedly. Ross' session, Building awareness to preventing drowning – How the RNLI developed a marketing campaign that directly helps save lives, showed how insight drove the RNLI to flip their ambition from awareness to saving lives.
From awareness to survival skills
170 people drown accidentally each year. Around 80-90% of these are men. 50% didn't expect to end up in the water that day. This harsh reality highlights the need for the RNLI's prevention work which started in 2013. The aim was to create a national water safety campaign like 'Think' for road safety.
In 2014, there was a national pilot of the Respect the Water campaign which saw a relatively traditional organisation tackle the issue in non-traditional ways.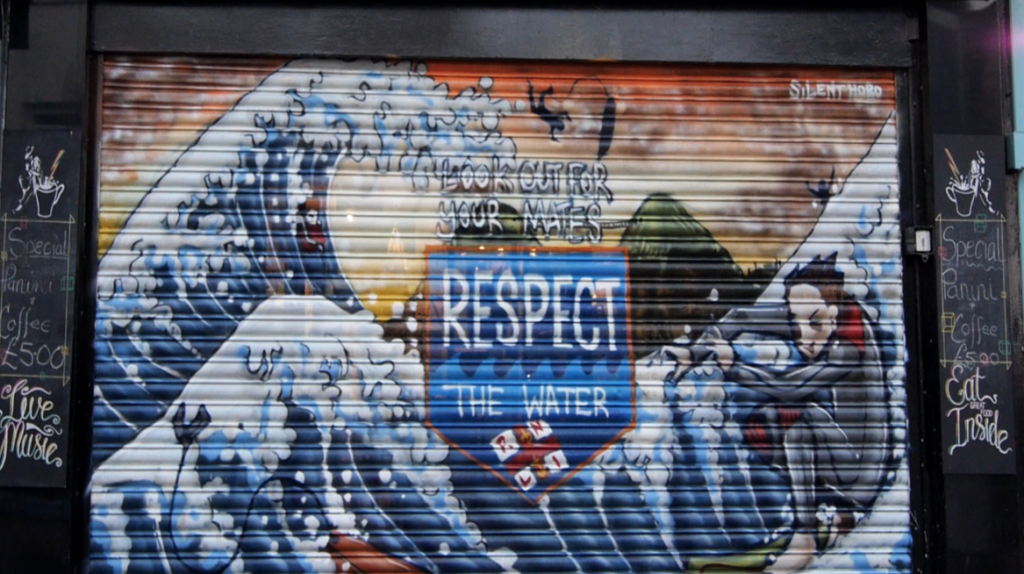 In 2015, Ross was able to recruit a team and produce a cinema advert for the first time. 2016 saw an evolution of this film with a dark campaign highlighting your personal responsibility to keep yourself safe around the water. However, focus groups and feedback showed that while people broadly understood that water can be dangerous, they didn't necessarily know how to keep themselves safe.
This seemed to be linked to that fact that, at the time, the campaign relied on an onward digital journey in which people could click through to a landing page and read more information. But when you consider that most people don't see themselves as being at risk of drowning, expecting them to click on something and follow an onward journey to read up about it is unrealistic.
In 2017, Ross explained that they needed a change of plan and looked again at the real objectives for the campaign. While awareness would still be tracked, the ambition was flipped the ambition to focus on saving lives with survival skills. After all, saving lives was the ultimate objective.
The insight
What follows is a campaign underpinned by scientific evidence and the physiological reactions that happen when you fall into cold water unexpectedly. The reaction causes your heart to beat irregularly and causes you to gasp uncontrollably – this can lead to drowning very quickly. Ross and the team worked closely with Professor Mike Tipton, a leading expert in cold water survival from University of Portsmouth, to understand that the best way to overcome cold water shock is to do as little as possible and float to get control of your breathing.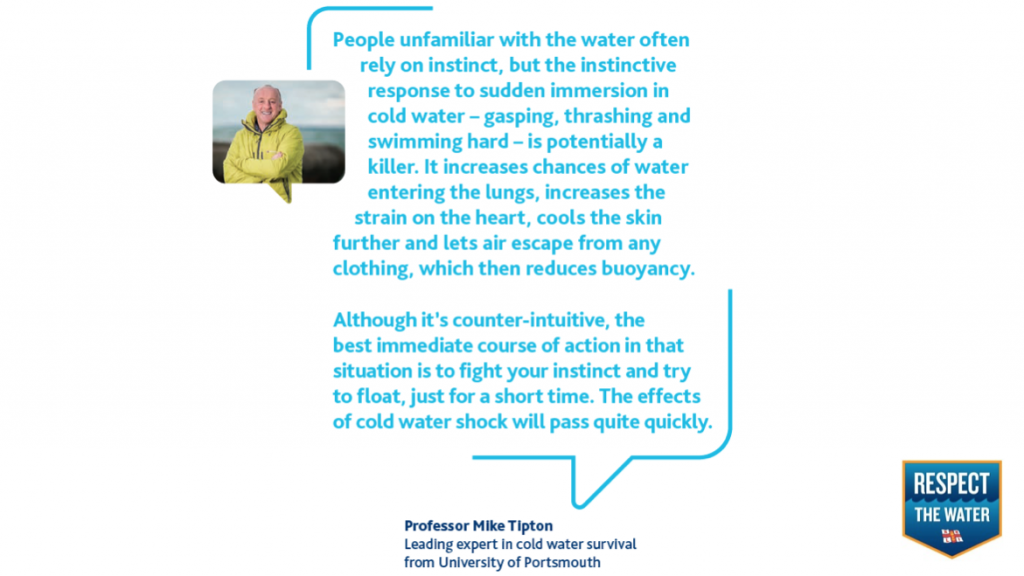 The campaign
The hero piece of content focuses on fighting your instinct and encourages viewers to remember one thing: Float to Live. It was promoted across channels and primarily targeted at young men via media selections but tested in focus groups for both men and women.
Key learnings from RNLI's #FloatToLive
1. Keep it simple and useful
People only remember one or 2 things.
Avoid lists and pages of advice – 'top 10 things to stay safe' will make it hard for people to remember.
2. Understand your audience
Avoid temptations to make assumptions about who they are.
Talk to them through research, focus groups, online and offline.
Understand who they are and test the content with them before it goes live.
Feature people like them in your content – try to distance yourself and show people like them instead.
3. Talk with them, not down at them
The RNLI were lucky to strike up a relationship with the LADBible just when they had just kicked off their U OK MATE? campaign.
They worked together to create some real authentic content for their audiences.
4. Power of partnerships
The RNLI is a traditional organisation so it's important to always be looking for opportunities to work with people who can share the message.
Partner with companies and groups small and large that share the same values as you.
5. Proving prevention (success)
It's difficult to prove that something has not happened – but it can be done!
Great pick up from press past few years.
Advertising diagnostics, measuring awareness and ad recall.
Monitor social media (6 year old's drawing).
Measure and celebrate real world impact. For example, the below film Evan's Story.
This is a summary of a lightning talk from Raw London's event Your Best Content Campaign, Thursday 15 November 2018 at Bertha Dochouse, Curzon Bloomsbury.
These free events are invite-only so sign up to our mailing list for tickets to the next one