This Valentine's, we worked with Northumberland Domestic Abuse Services to tell a different kind of love story.
The film, Control, aims to encourage people to recognise the signs of domestic abuse and act before it's too late.
You can watch the film below or visit www.nda.services/control.
The film was made as part of our annual charity initiative, in which we choose a small charity and produce a short film that will help them raise vital funds and awareness. This year, we chose Northumberland Domestic Abuse Services. NDAS run services for ANYONE who is being or has been affected by any type of domestic abuse – no matter your age, gender or orientation. This is especially important in the North East, where it is often harder for people to get help.
NDAS wanted a film to raise awareness and understanding of emotional abuse in young relationships. Their ambition was to show it in every high school in Northumberland, as well as raise awareness of the issue more widely on their website and social media.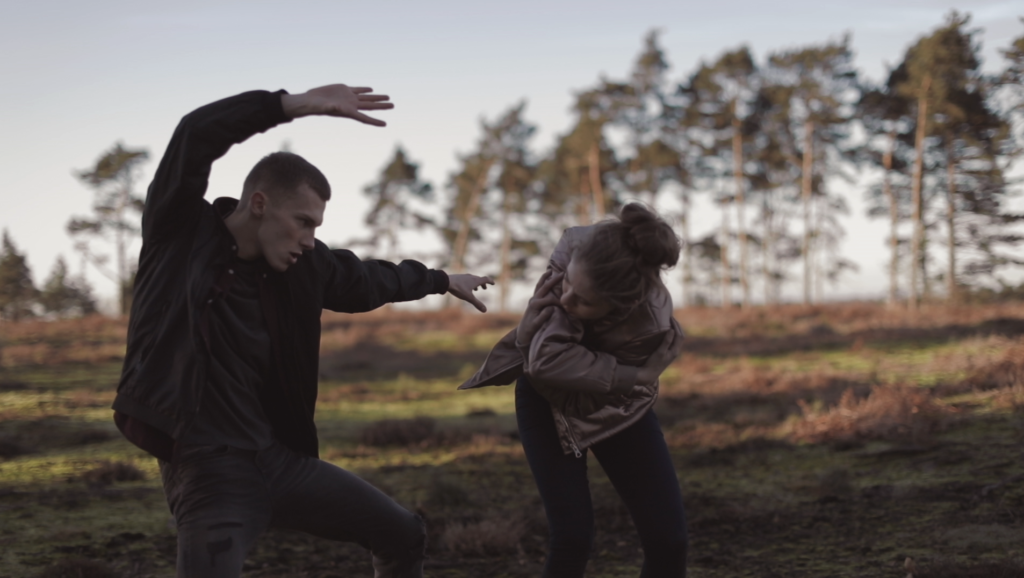 We chose to launch the film on Valentine's Day, but it's part of a much wider campaign. In the first 24 hours, it had achieved an amazing 60,000 video views on Facebook alone, with 1 in 30 people choosing to share, like or comment on the post. This is particularly special considering this is completely organic reach, completely reliant on people sharing and engaging with it. It's also been featured on The Pool's Daily News Drop, as well as multiple news outlets across Northumberland such as Hexham Courant.
Maggie Martin, Children and Young People's Service Development Worker at NDAS, was interviewed by local press on Facebook live, where she discusses the impact and purpose of the film on launch day. Other domestic abuse charities have also helped to spread the message by sharing the film with their followers.
After a whole year since entering the competition, Maggie was relieved and excited (to say the least!) about launch day;
"I just wanted to say a MASSIVE thank you for all your hard work, energy and enthusiasm!! I really appreciate all the blood, sweat, tears and hard work you have all put in to make this happen. You have created something very special, it gives me goosebumps every time I watch it and it has the potential to make a massive difference to young people's lives, the choices they make and the paths their lives take.   I can't thank you all enough. You are all wonderful!!"
We have been overwhelmed with the response so far, and hope the film continues to raise the profile of this small and important charity. You can follow NDAS on Facebook or Twitter.