Raw London has created the lead visual identity for the Crisis Christmas campaign. Inspired by the Where's Wally? books, Stephen Biesty's Incredible Cross-Sections and German wimmelbilderbuchs, the rich illustrations convey the scale and complexity of homelessness by telling hundreds of personal stories at once. 
The overarching campaign aims to shift the conversation away from individual needs to concentrate on messages of prevention, predicting conditions that can lead to someone losing their home and giving support at the right place and at the right time to stop people losing their home. The creative therefore reframes public perception to see homelessness as a systemic and societal issue, while keeping personal stories front and centre. 
As Ed Hardy, Raw London's Creative Lead explains; "The challenge we were given was, in order to change the way we solve homelessness, we needed to talk about the societal nature of the problem. However, personal individual stories are the backbone of effective fundraising and engagement platforms, so we needed to find a balance."
To bring the concept to life, Raw London worked with revered illustrator and graphic artist Ilya Milstein, known for his work with The New York Times, Apple, The Metropolitan Museum of Art and It's Nice That. 
The final creative is a rich and flexible format that forms a unified look and feel across all the Crisis Christmas communications, for the first time ever. This means it fulfils multiple objectives, such as portraying real-life stories to facilitate fundraising; appealing to multiple audience groups with various drivers for support; conveying the systemic problem; and maintaining the dignity of Crisis members and the homeless community as a whole.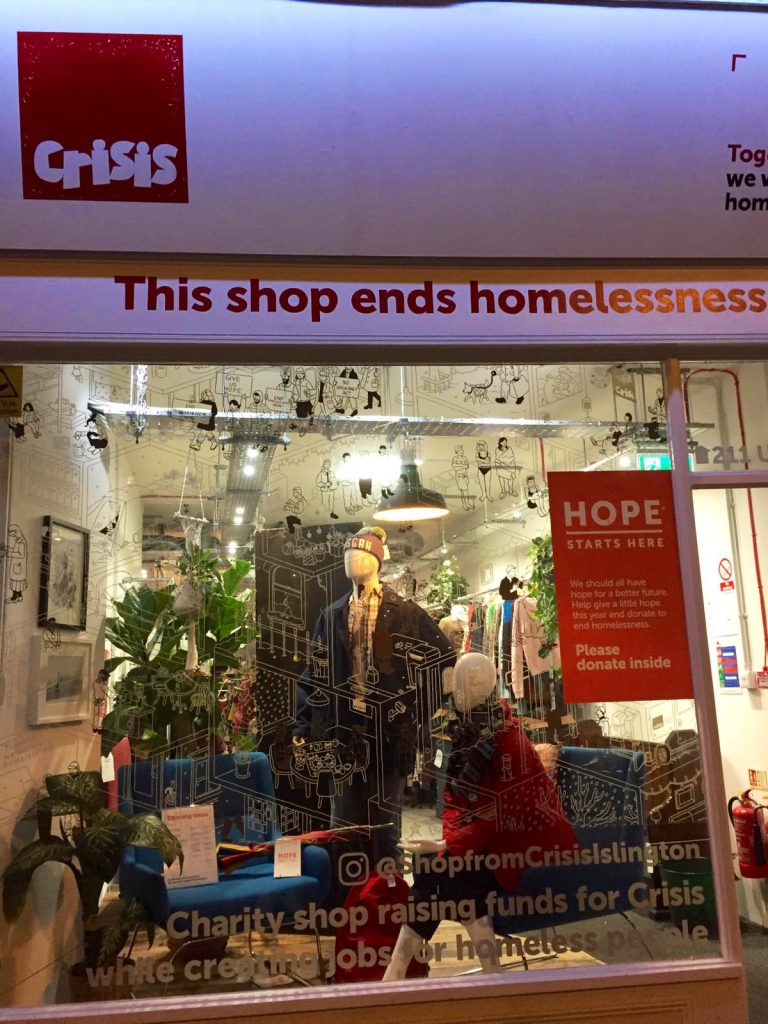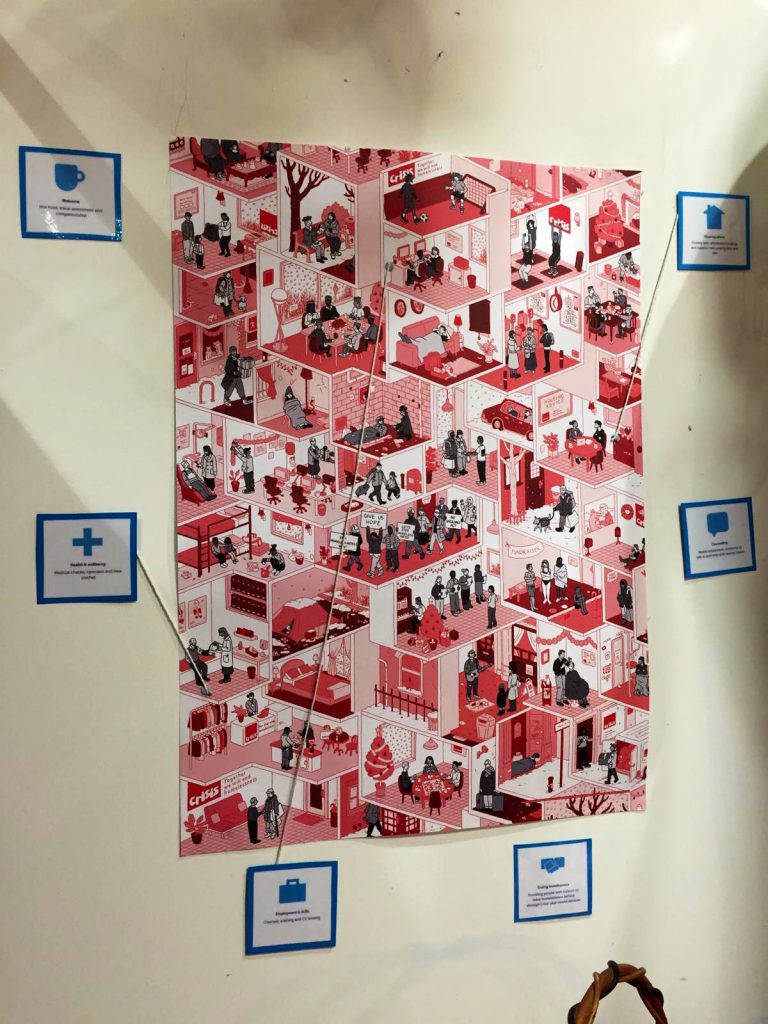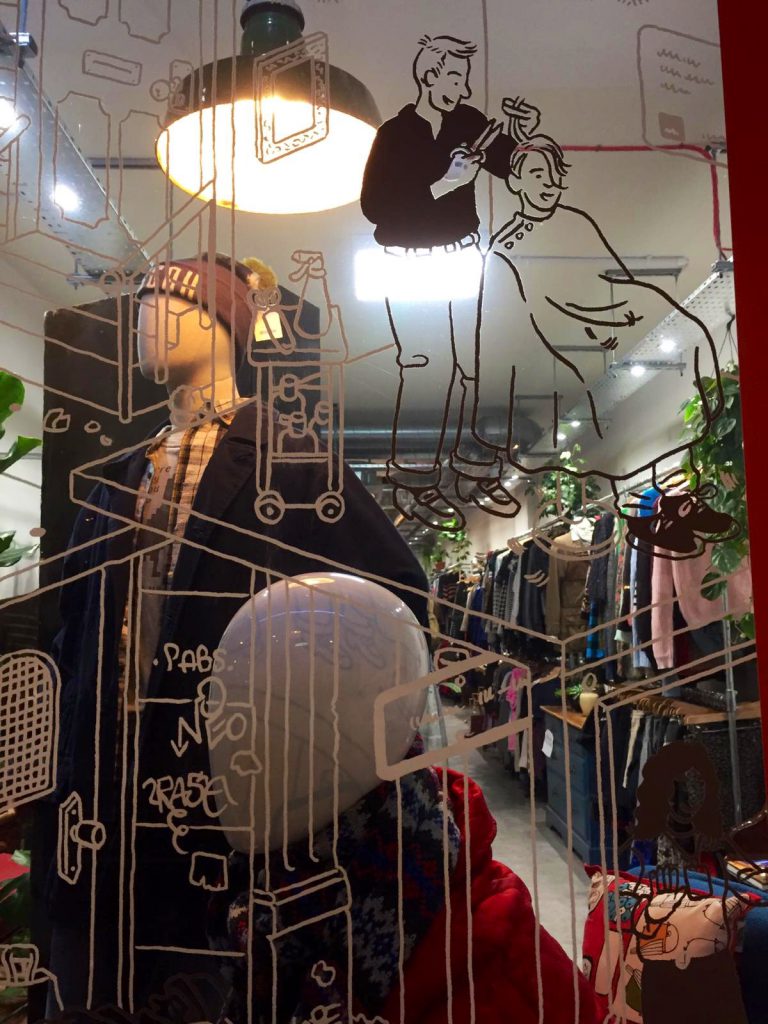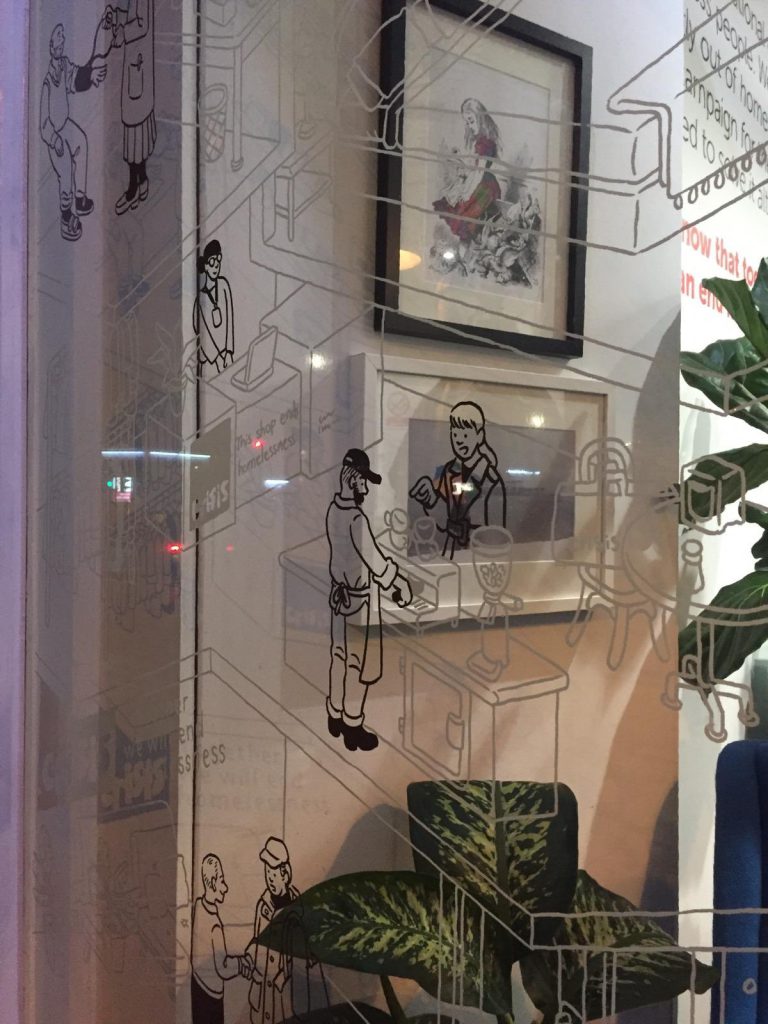 The campaign launched last week across Crisis services comms, including retail stores, volunteering packs and digital channels. Matthew Downie, Director of Policy and External Affairs at Crisis said: "We are delighted with our Wimmelbild which we have installed in many of our shops and centres across the country. Raw London and Ilya Milstein did a fantastic job of bringing to life the journey of people experiencing homelessness in this country, as well as our hope to end it for good. Everyone should have a safe and stable home and this artwork really demonstrates how our society can work towards achieving this."